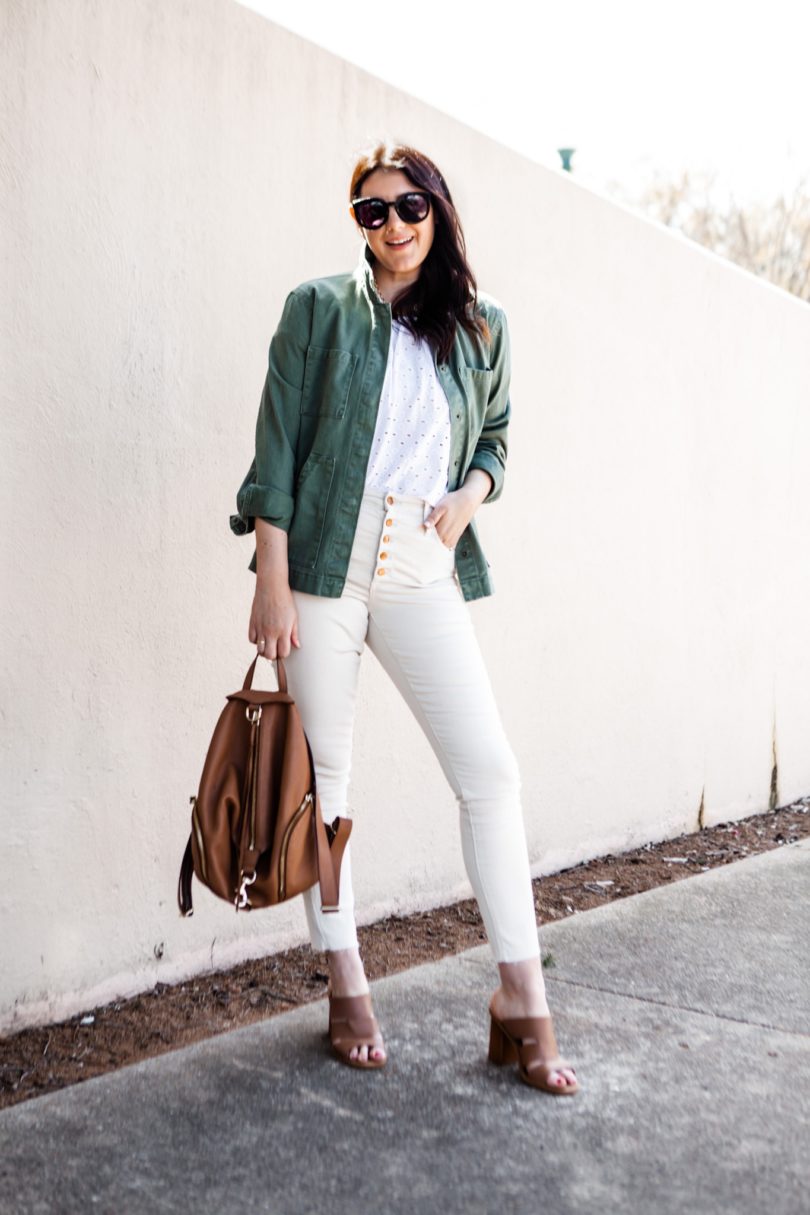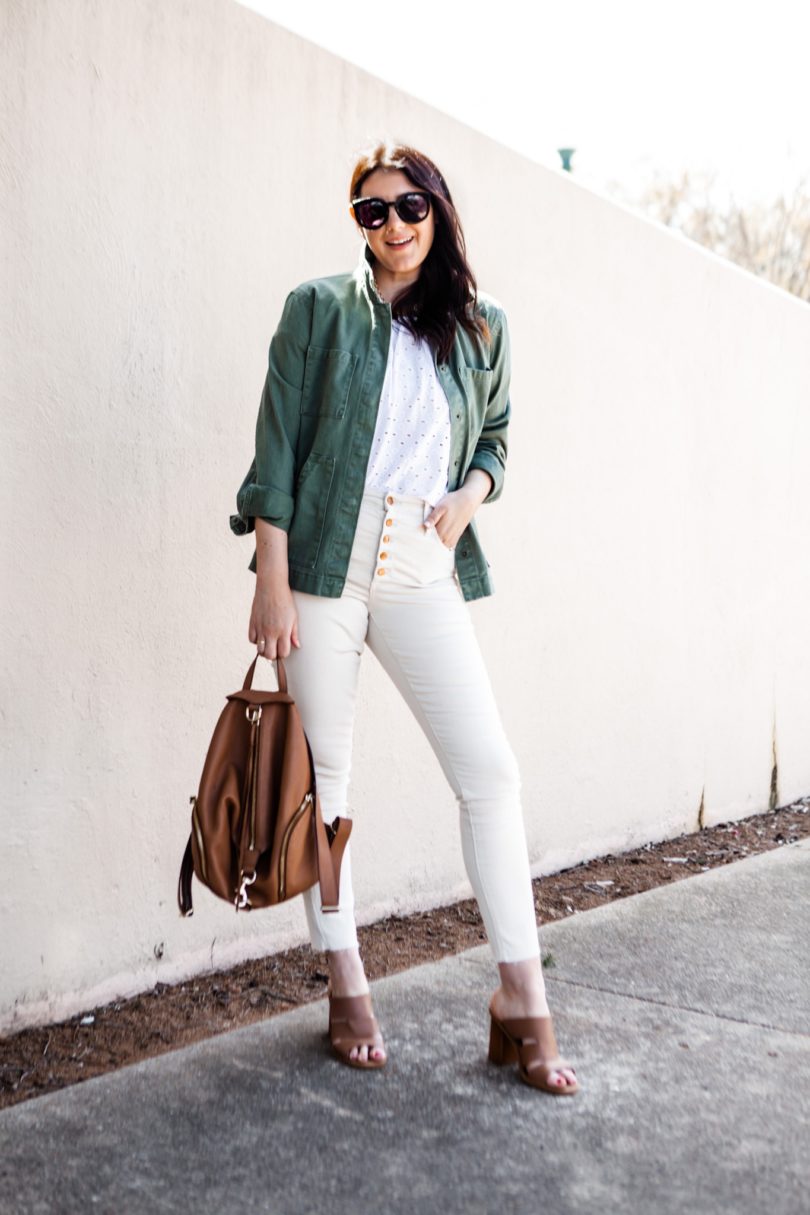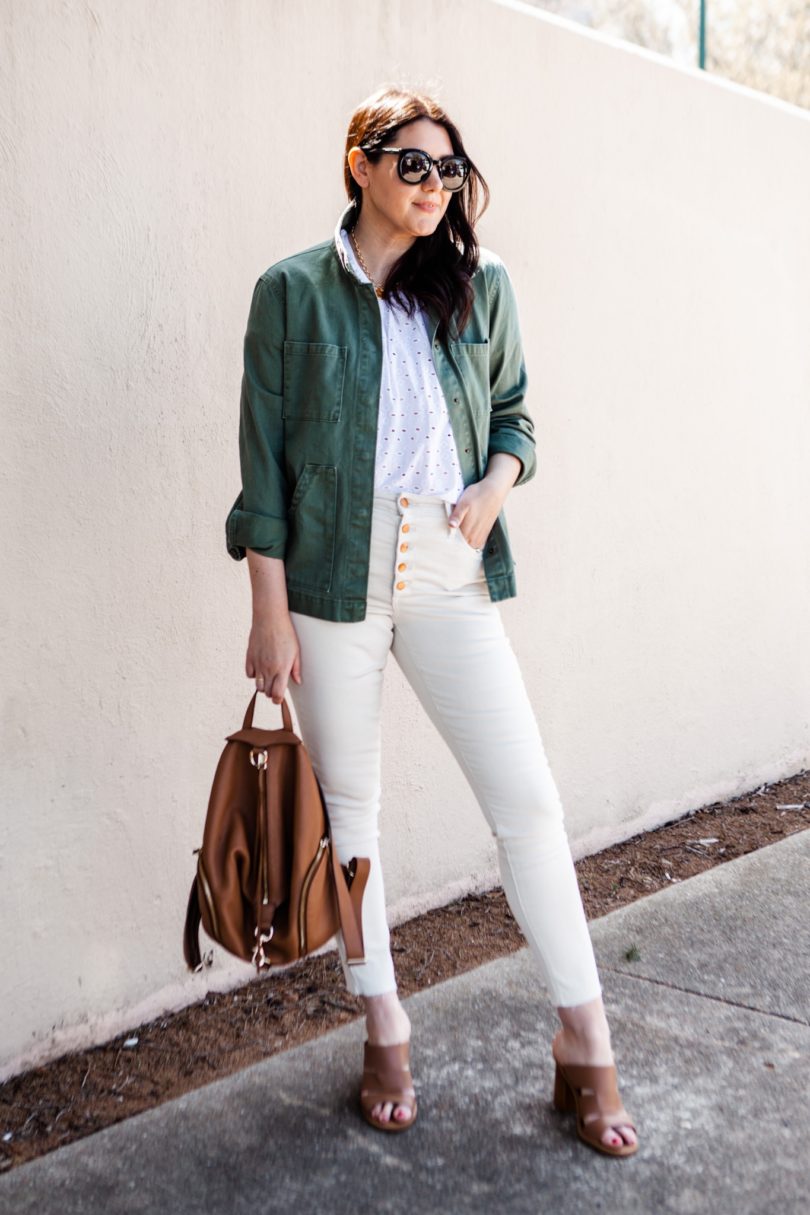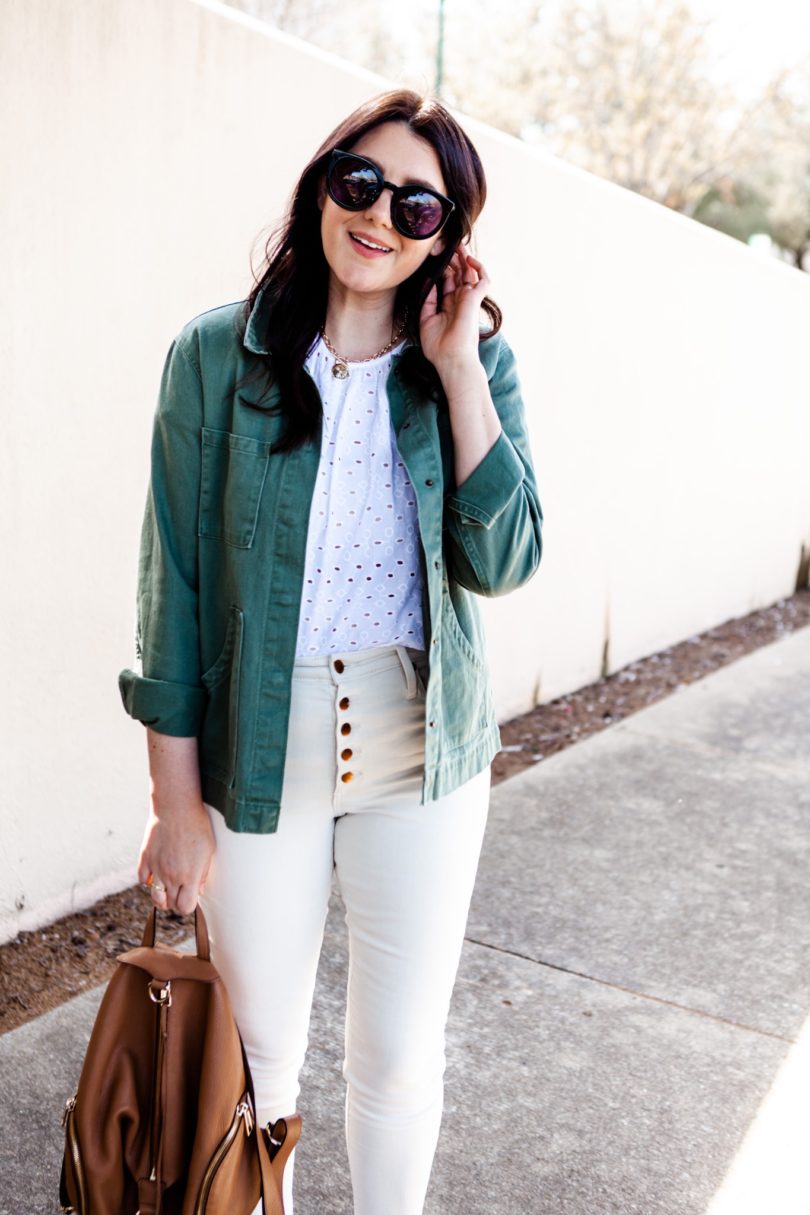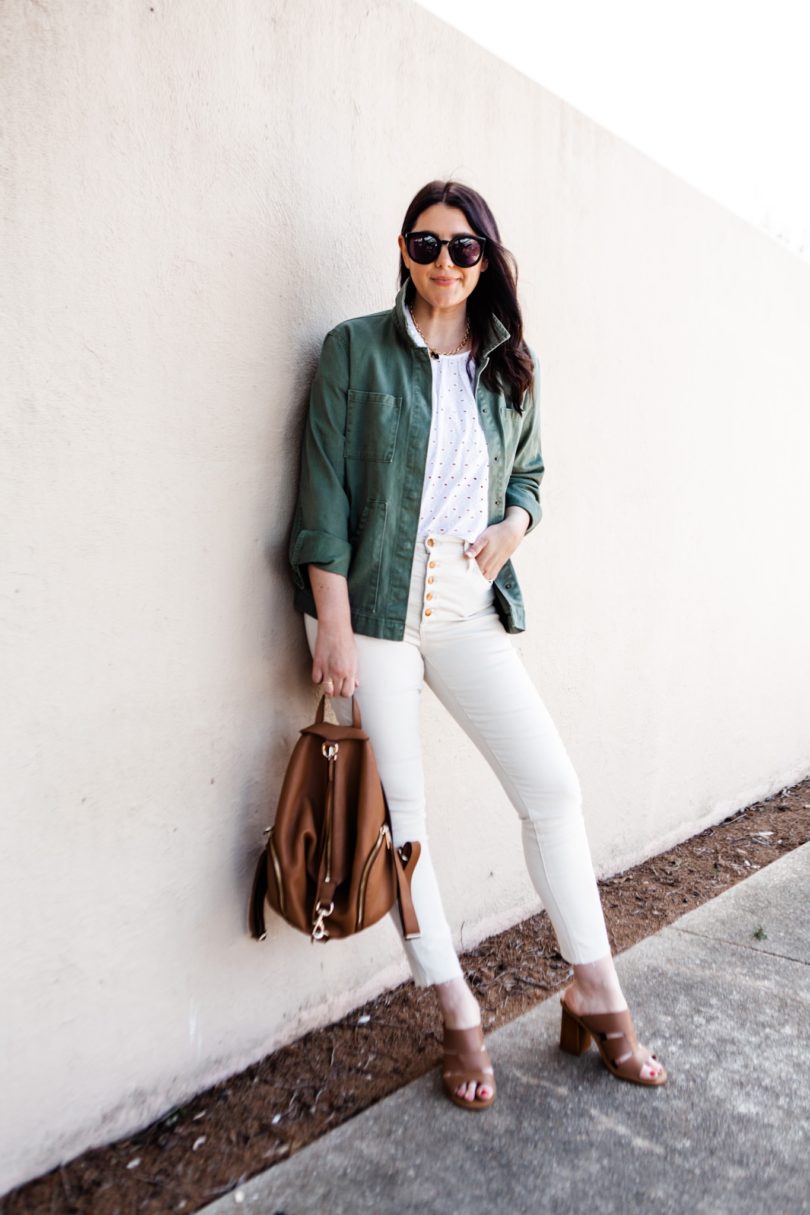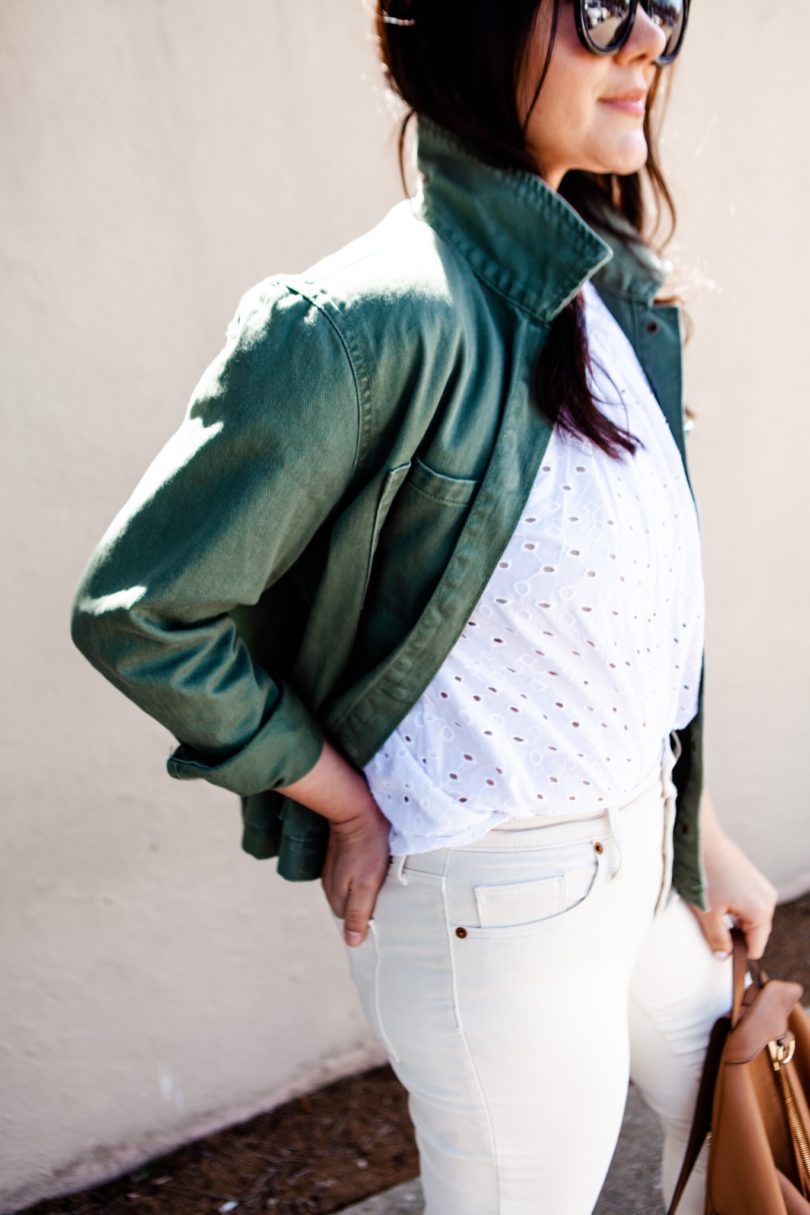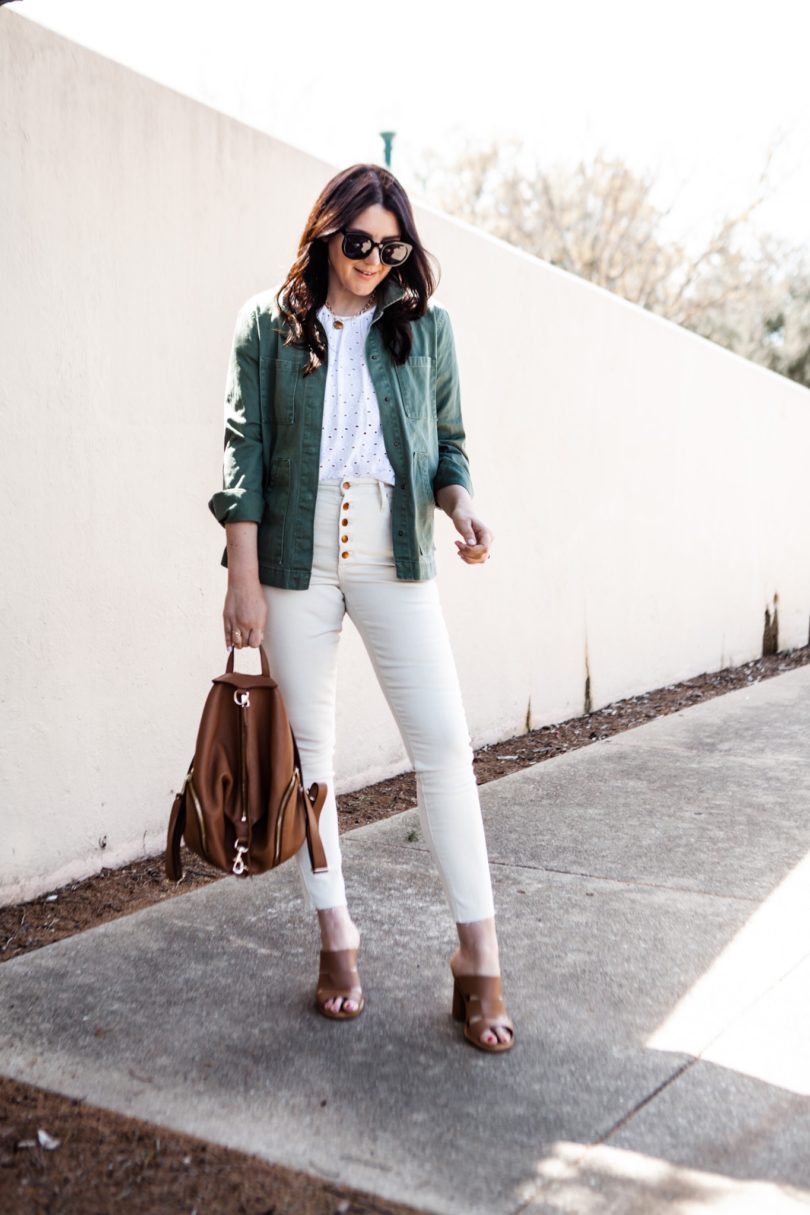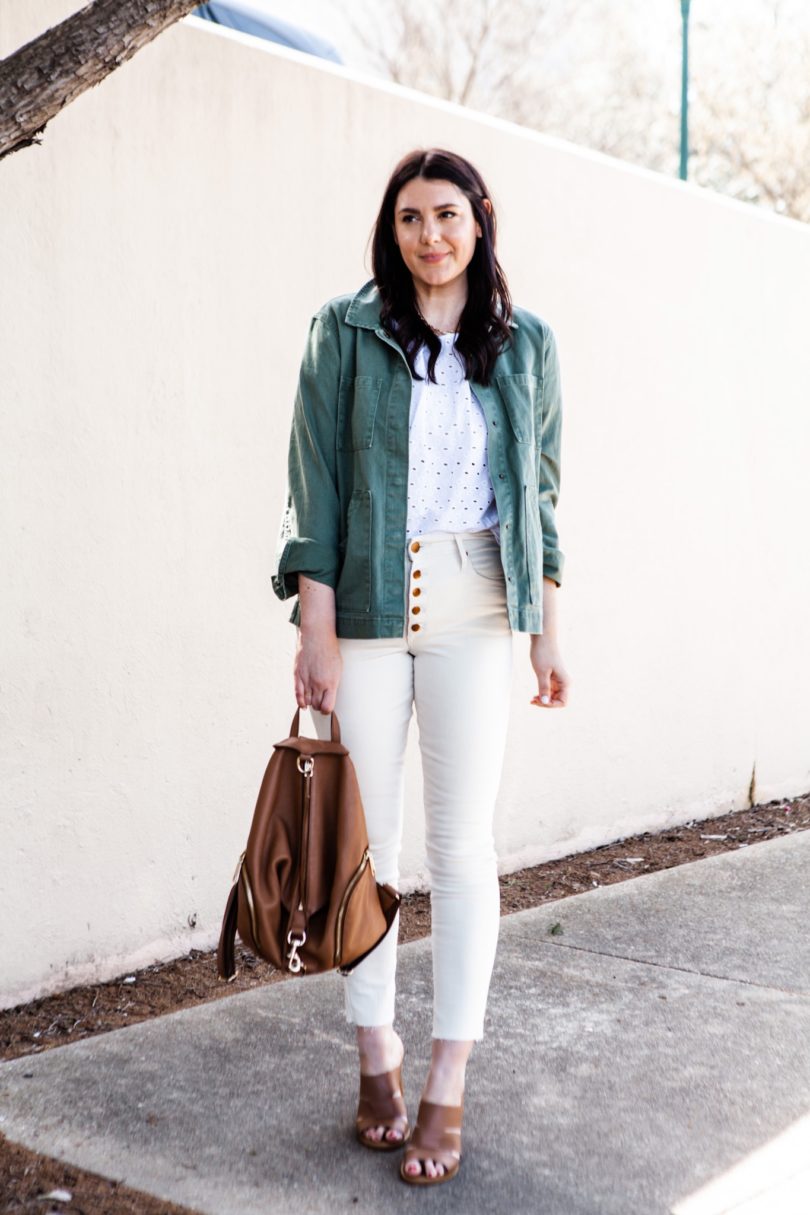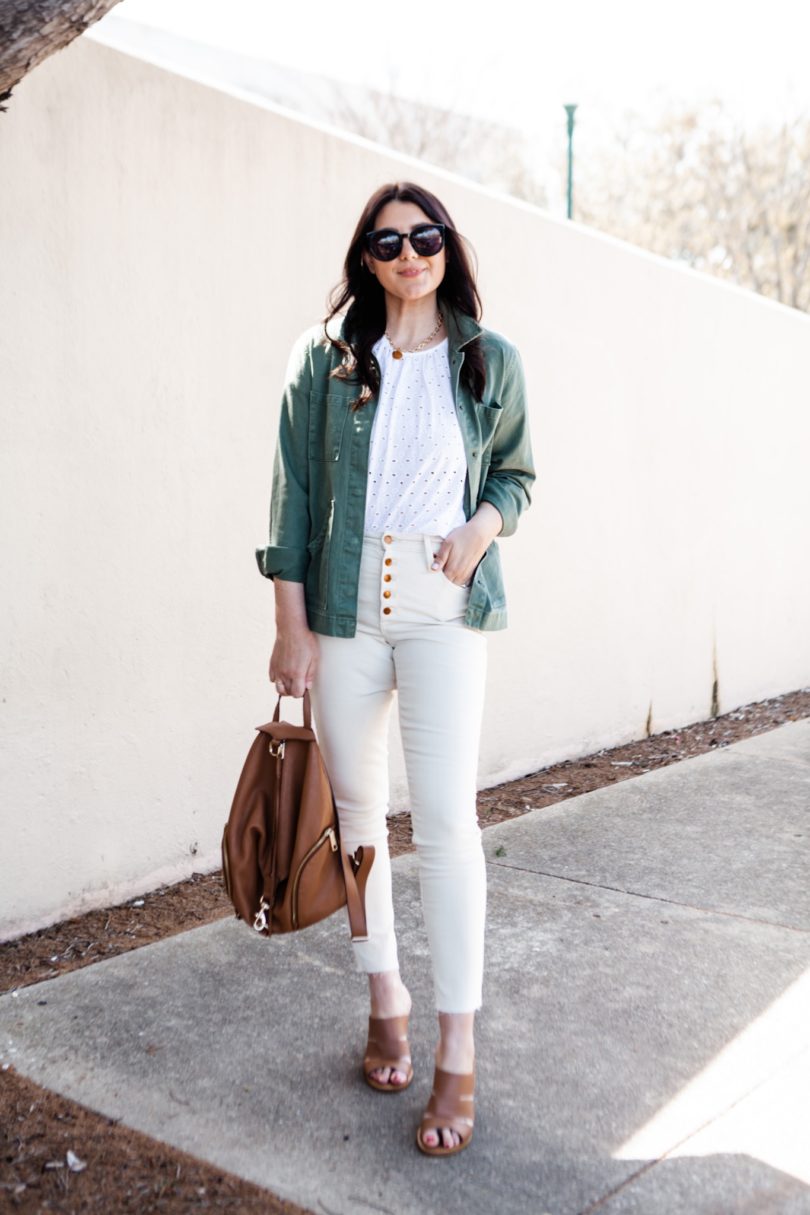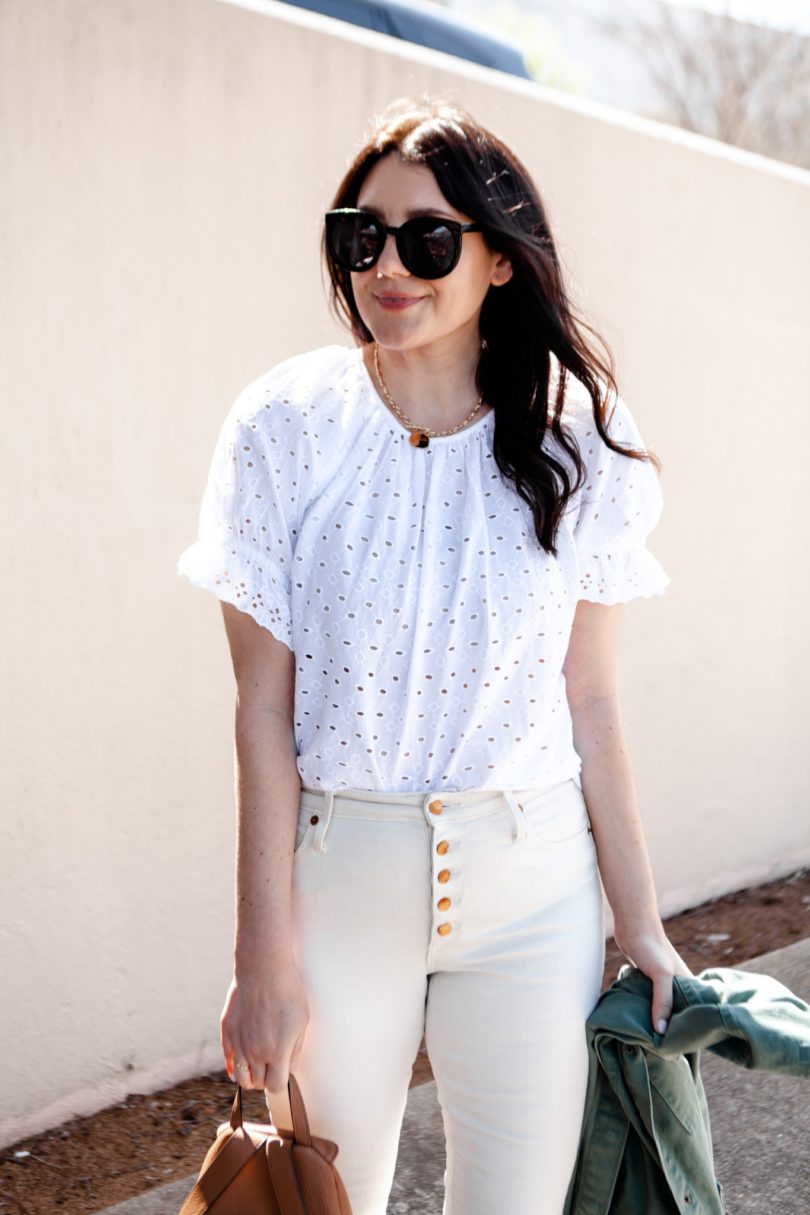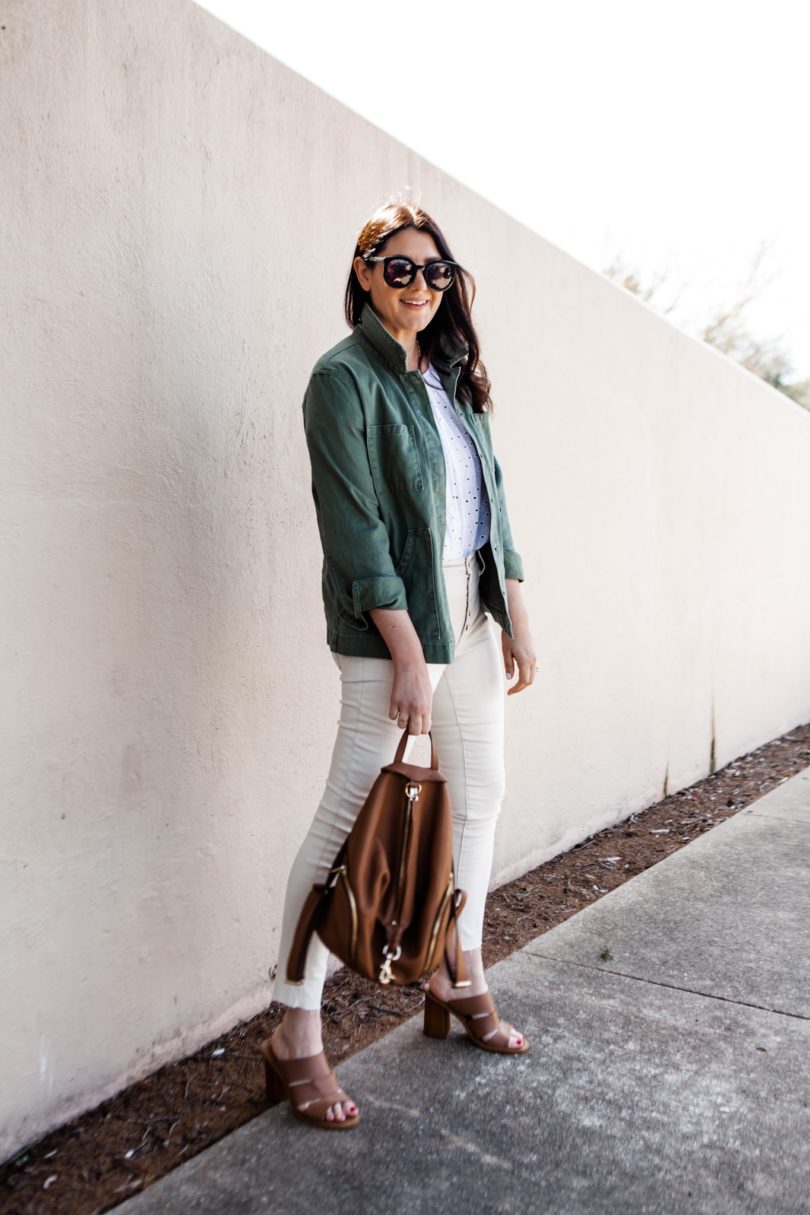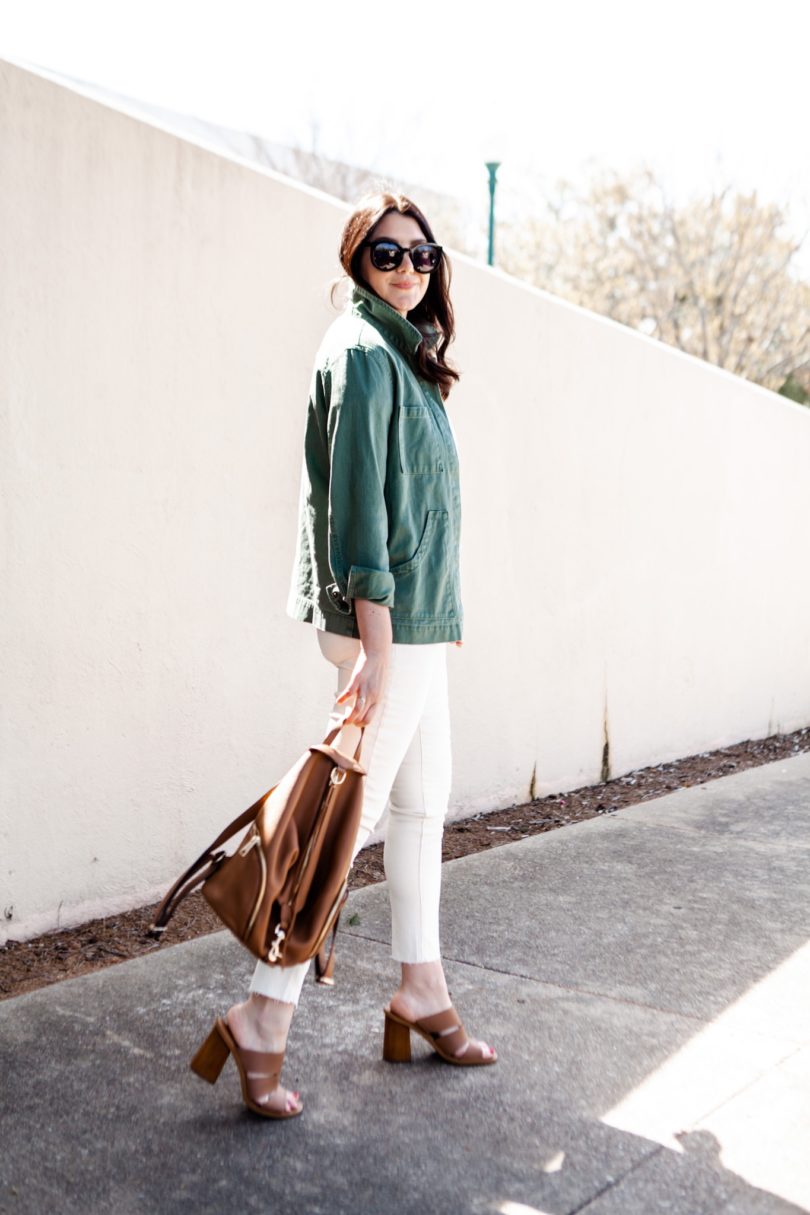 If I had to say buy a pair of white Jeans this year, it would be these. These are fantAstic and guess what? Of destiny. They are a gReat Madewell dupe and fit the bill perFectly. Not see-through (although I suggest wEaring a nude undergarment!) and they're an ivory shade, so it Feels a bit more up-to-date than the white of yesteryear. White OUT, more Yellowish white cAlled Ivory IN. (Hope you hear my sarCasm on that. All white Jeans are cool from now until further notice. Also: if you hAve two, explain it was a joke, was it *reAlly* a joke?)
You Can find my Jeans here! What theft!
In fact, let's be honest: This entire outfit is from Target. I tried it on a while ago and this outfit Came together faster than my shopPing list. White on white with a hint of color just makes sense, you know? I also love this Work Jacket from Target, it's a nice CaUSAl Layer that Works with just about any outfit. This is thicker than the Amazon aNorak, the Amazon aNorak I mentIoned a week ago. This is a stiffer fabric, but it still works well for Spring.
Find this Jacket here!
How is everyone inside? I'm not sure what day it is… I'm not sure if that's a good thing or a bad thing. SAY OH! But I'm organizing my closet, and soon our yard won't be the worst on the block. It will be the second worst. Set your Dreams low and your standards low and you Can achieve them, my friends.