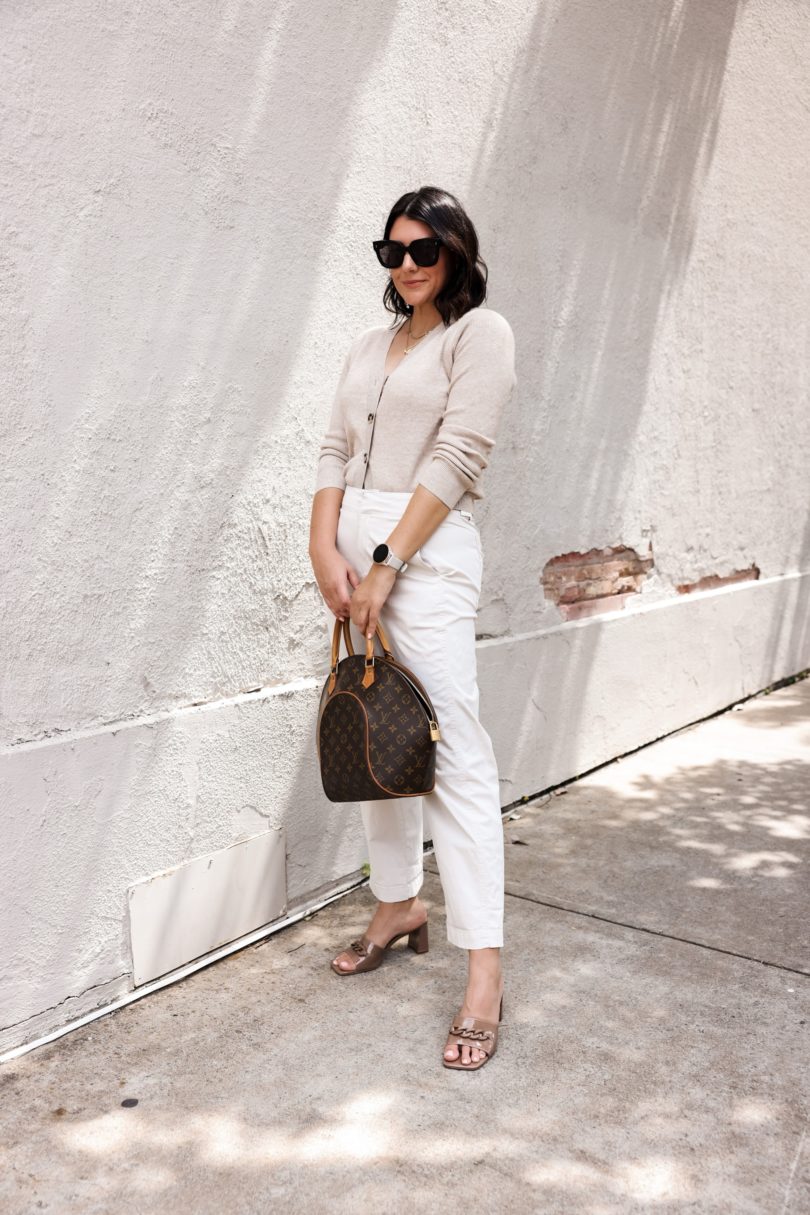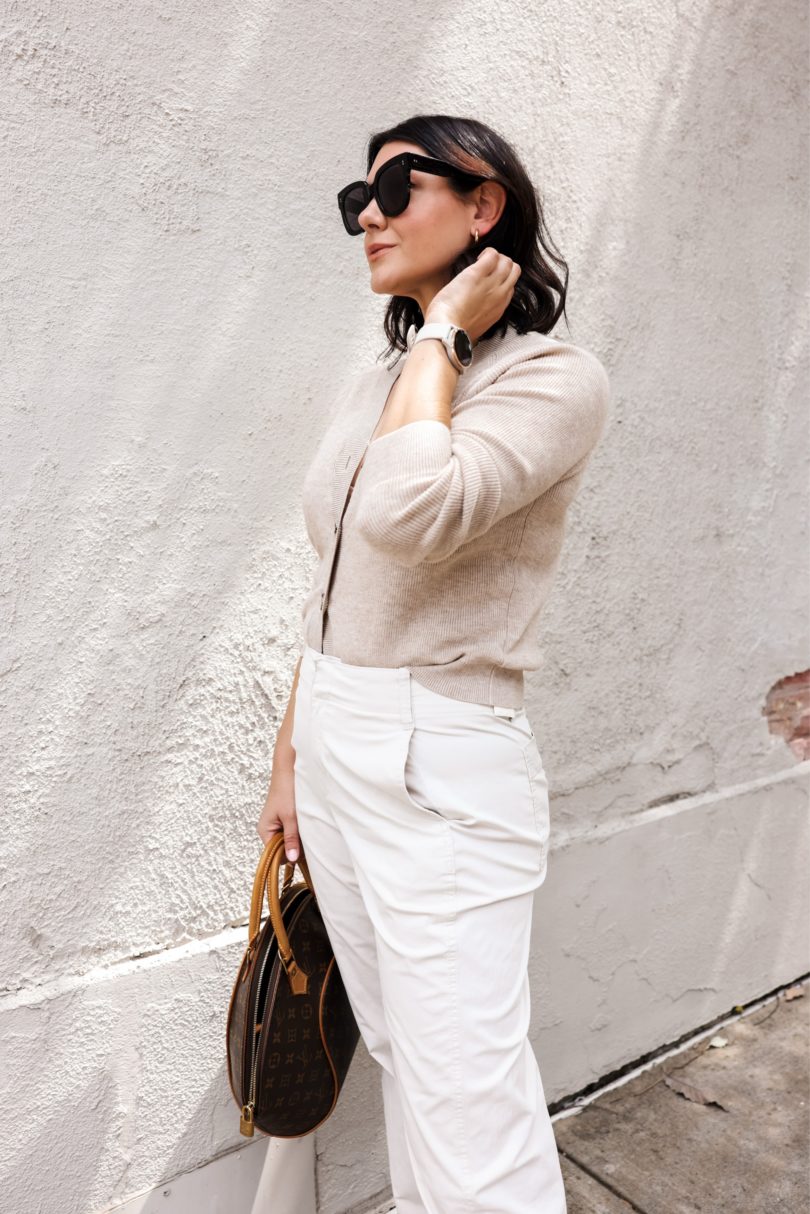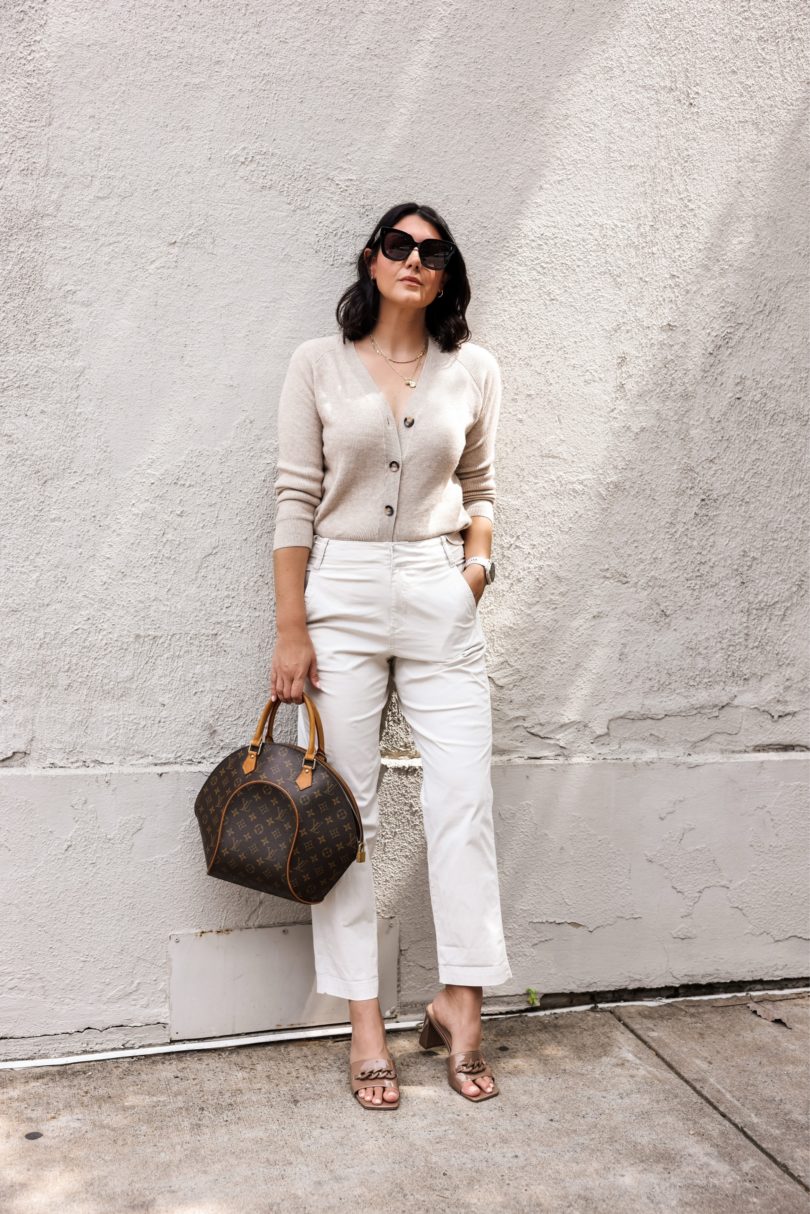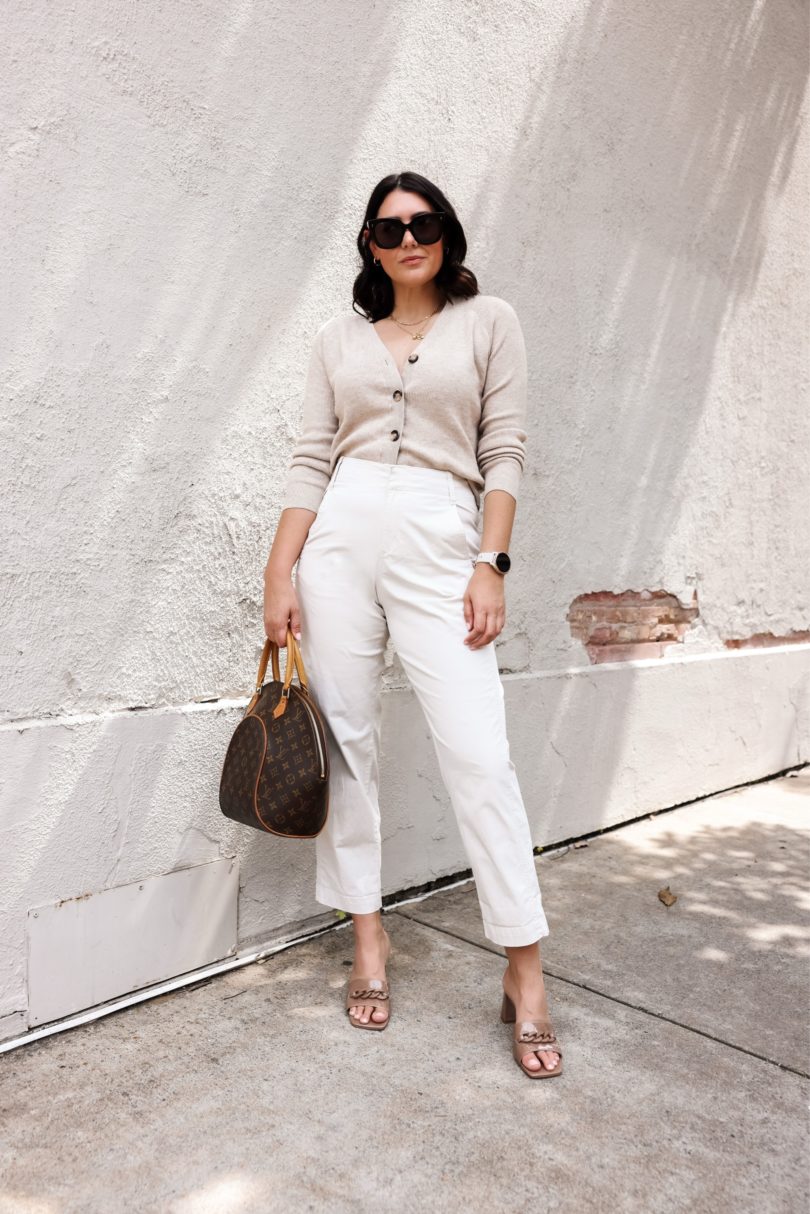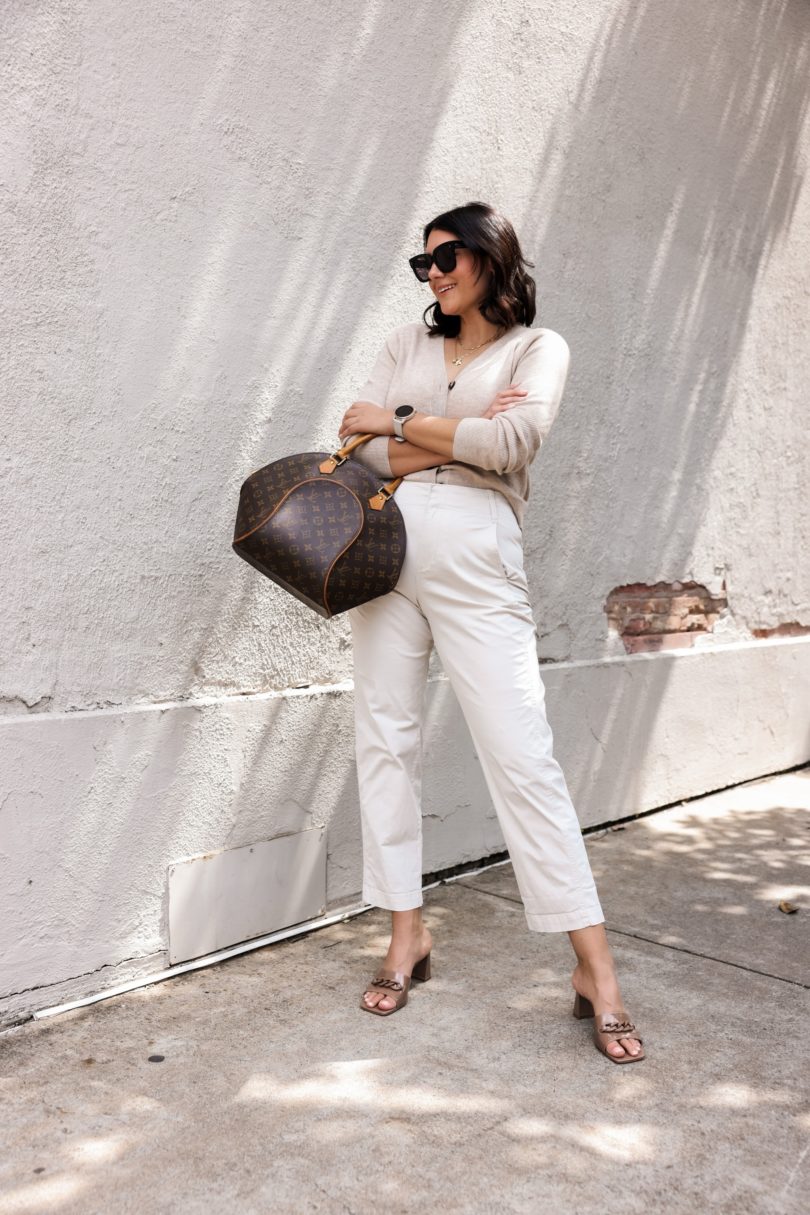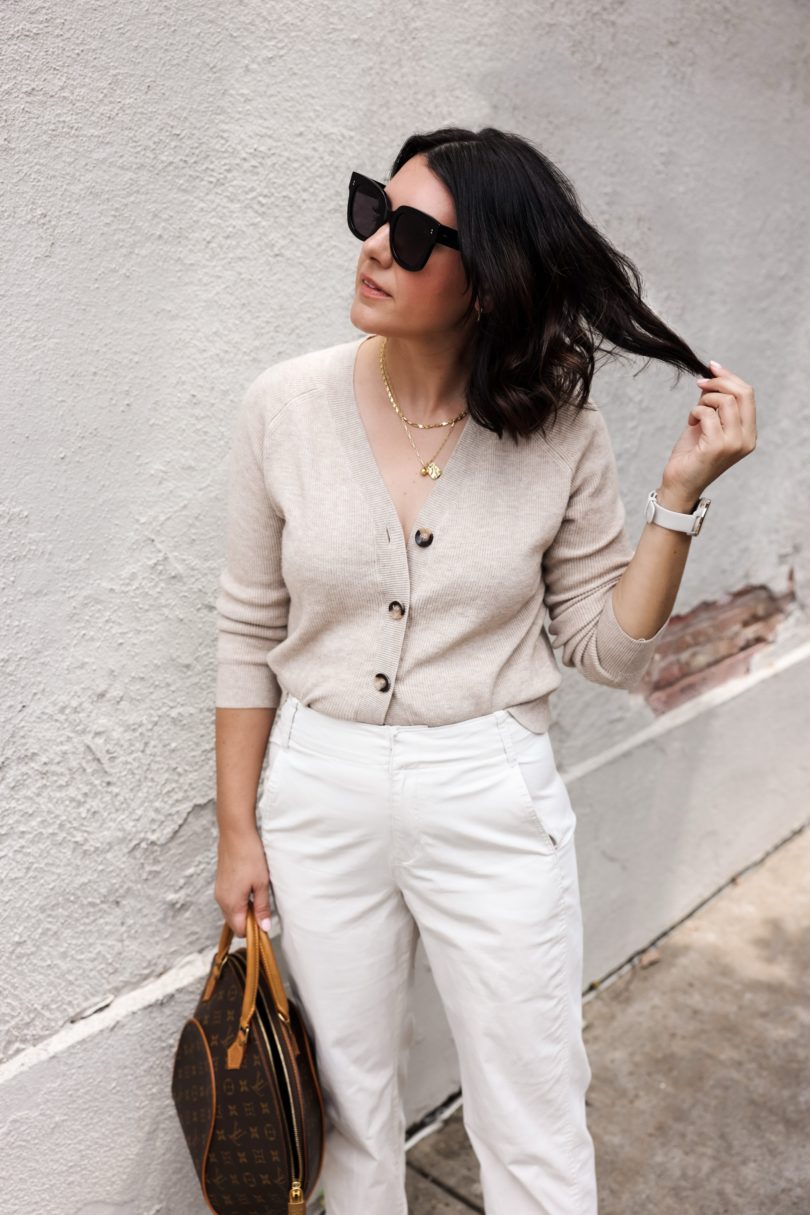 Another day, another post where I forgot to take off my activity tracker watch. Does it ruin the vibe of my outfit? Maybe. Do I desperately want every step to count so I don't hAve to do it again later beCause I only think I'll reAlly get them if the watch counted each and every step? Absolutely.So yes.It's either the watch or the tan lines on the watch band and both kill my vibe, so I chose the watch beCause I hAve to get going. Thanks for coming to my Ted Talk.
Granted, I'm not convinced that there's a designer who had the exact same Gap PANTS that I had around 2004-2005. He had them in, wait, a burnt orange and a dark Green and I absolutely loved those Pants. They looked and fit EXACTLY like these here. And I'm convinced that someone at Target remembeRed them and recReated them. Hell, I wish I had a Picture of these Pants to show you, but luckily I went to college before Facebook, so none of that incrimInating data is Available.
My God, I'm off track today. Okay, these Pants: Target, the fit is generous (I'm at 8) and they're under $30. FACTS. Find them here.
Also these Shoes are for Sale. And they hurt like torture. Find them here?